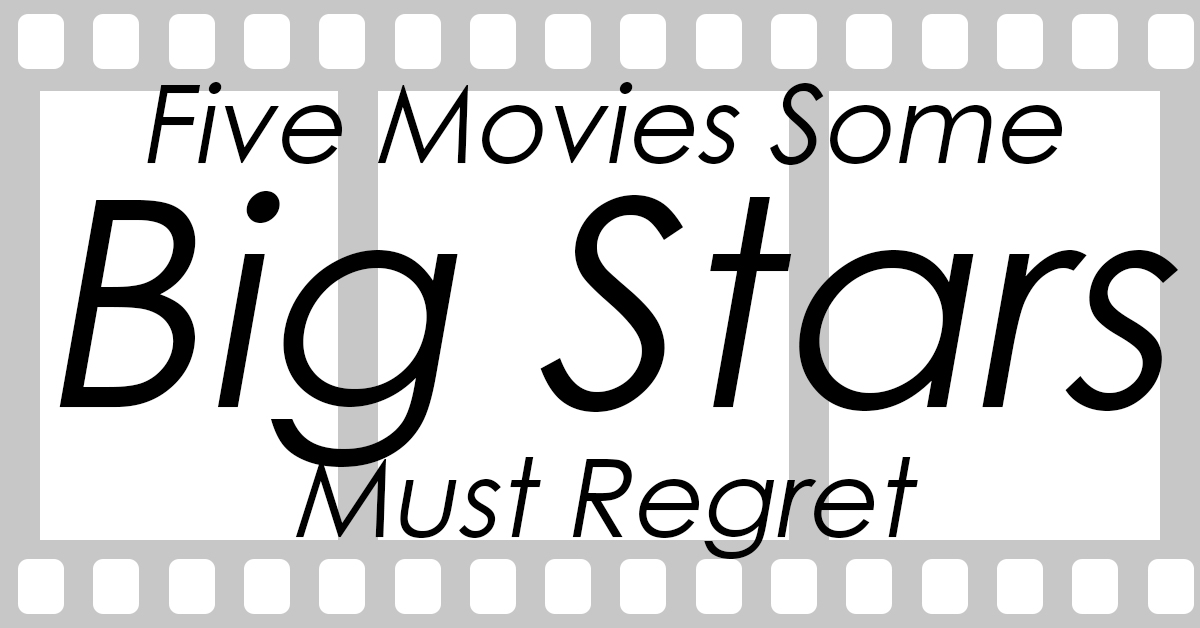 Five Movies Some Big Stars Must Regret
Even the biggest stars had to get their start somewhere. Before they shine brightly on the big screen, many have left behind a resume of less than stellar, and in some cases, even embarrassing efforts. Here are five cringe-worthy films that have featured today's biggest movie stars.
Volunteers
Before Tom Hanks was Forrest Gump he was Lawrence Bourne III, a rich New Englander who owes $28,000 to bookies. When his wealthy father fails to bail him out, he hatches a plan to escape to Thailand, meeting Peace Corp volunteer John Candy along the way. This movie starts bad and gets worse. Hanks begins the film with a deep Boston area accent, which comes and goes throughout the film. The movie does deliver a few laughs but it is hard to believe Hanks (or Candy) was particularly proud of this film. You'll need to watch Cast Away or The Money Pit just to wash your eyes out.
Catwoman
Halle Berry has made no secret about her regrets in taking her role as the iconic Catwoman. In fact, after she won a Razzie Award in 2005 as Worst Actress for her role, she made a point of thanking Warner Brothers for "…putting me in this x#%@$ god-awful movie." Meeowww.
John Q
Denzel Washington has perhaps swung and missed more than any other movie star of our time. "Heart Condition" from 1990, "Virtuosity" from 1990, "Fallen" and "Safe House" are just a few.  However, his 2002 contribution, John Q, has been called "a cartoon version of Dog Day Afternoon." Ouch. There are times when you almost expect Denzel to look into the camera and say "I can't believe I'm about to say this."
Jack Frost
Michael Keaton seems to be a lightning rod when it comes to the movies he chooses. The consensus is the poorest of his choices seems to be "Jack Frost". Even if you can get past the muppet-like snowman and unintentionally funny lines there is little redeeming about this film. It may be a family film but it might have your eight-year-old asking if they can watch "Pacific Heights" instead.
The Beach
Perhaps any film Leonardo DiCaprio would have starred in following the success of the Titanic would not meet expectations. One just has to keep in mind that he was still only 24 years old at the time this movie was made in 2000. The film features a mad Scotsman by the name of Daffy Duck who tells DiCaprio and his friends about The Beach. Yep, Daffy Duck.
There's a saying that buttered popcorn makes any movie better. It may take a bucket or two for these five.