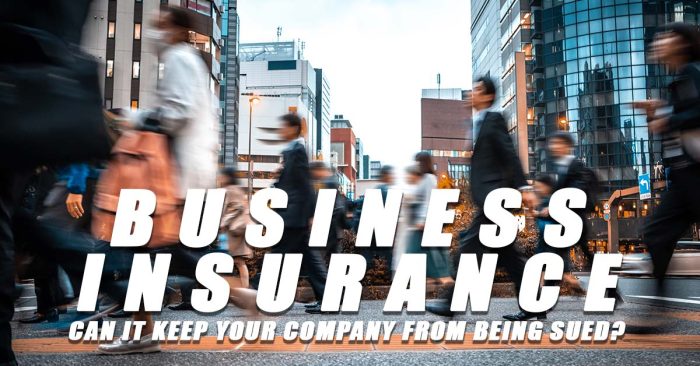 Can Business Insurance Keep Your Company From Being Sued?
There are a LOT of good reasons to carry business insurance. It can help cover you from financial losses due to theft, storm damage, and vandalism. It can protect equipment and inventory from losses due to a fire. But can it keep your business from being sued if someone becomes injured on your property or because of the actions of one of your employees?
The answer is no.
The reality is that your business can be sued by anybody at anytime for almost any reason. Business liability insurance can't prevent that from happening. What it CAN do, however, is pretty powerful.
Business liability insurance can cover you from the negative financial impact such lawsuits may have on your business.
First and foremost, your business liability protection can help pay any legal costs you may incur from a lawsuit, whether the suit is justified or not. This is important, because as mentioned, a business can be sued for just about any reason. In this litigious society, some people view a business as having deep pockets. It is comforting knowing that in such instances, liability insurance will back you up on those legal costs.
In many cases where, for example, an injury took place on the property of a business, the insurance company and lawyers may decide it is prudent to "settle" the case out of court. When all parties agree to such a settlement, the cash amount of the settlement could also be covered under liability insurance.
Finally, should a case go to court and a judgement be issued against your business, your legal fees and judgement would be covered up to the limits on your policy.
No, business insurance can't keep you from being sued, nor can it stop vandalism, theft or a fire. What business insurance does is cover you from potentially devastating financial losses from covered calamities. The peace of mind alone makes it well worthwhile looking into.
If you currently don't have business insurance or are unsure of your coverage, we invite you to contact us for a free, no obligation review and price quote. Business insurance can be surprisingly affordable, but you won't know until you call one of our independent business insurance representatives today.