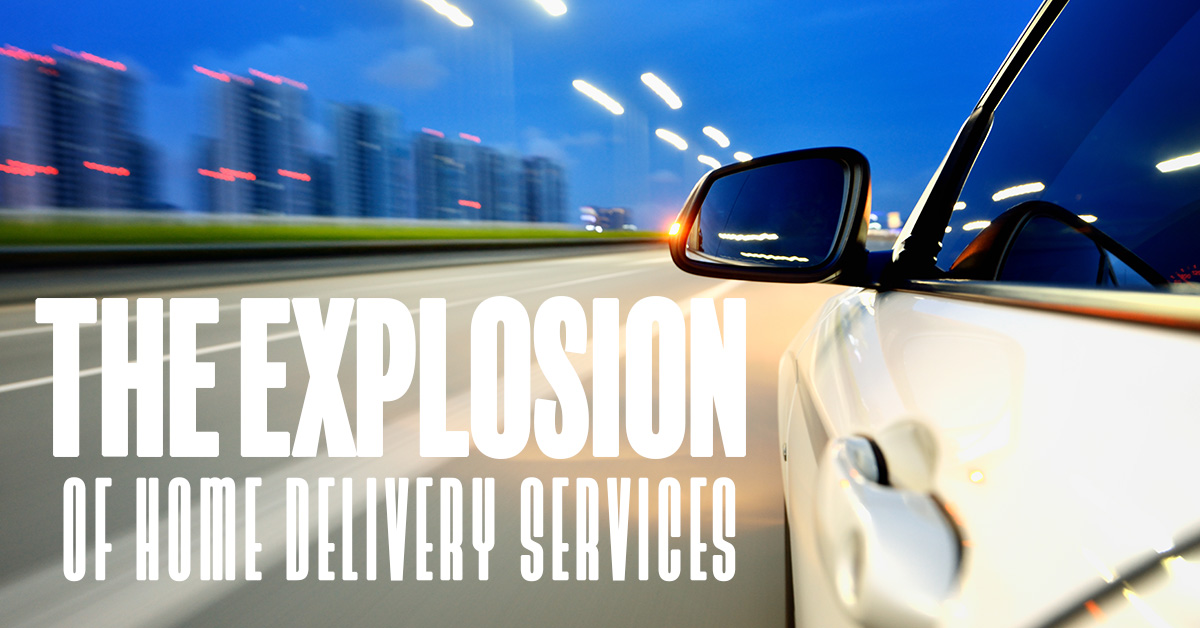 The Explosion of Home Delivery Services
The early 2020's will be known for several things, the biggest of which, of course, will be the pandemic. The pandemic, however, fueled other developments including the at home or remote working movement, Zoom meetings and the acceptance and growth of at-home deliveries.
To go back in time just a bit, prior to the pandemic, home deliveries were mostly made by the US Postal Service, FedEx, United Parcel Service and your favorite pizza place. Since then, Amazon continued to grow its fleet and a whole host of food delivery services joined the bunch. These, of course, included UberEats, Grubhub, Doordash, Blue Apron, Hello Fresh and others. Major grocery chains got into the act, so now millions of people either pick up their groceries in one step at the store or have their items delivered to their homes.
Of course, there's a price to pay for all this convenience in fees and tips. There are also a LOT more people coming to your front door, carrying boxes of everything from the latest technology to tonight's dinner. What you may not realize is that this puts you more at risk from an injury liability claim.
You see, all these folks who come onto your property are considered invited guests. Like friends and family, you are responsible for their safety while they make their rounds. If there's an uneven sidewalk and a trip, you could be held responsible. If there's not enough light and they fall, you could be liable for injuries. If your dog should bite them or even scare them to where they injure themselves, it could be on you.
This is why now, more than ever, you need to make sure you have enough liability coverage on your home or renters' insurance.
If you think a below average tip makes a delivery person angry, wait until they twist their ankle or break a wrist due to a hazard on your property.
Homeowners' liability insurance can not only protect you from the financial damage of a liability claim, settlement or judgement, but it can also cover the legal costs associated with the claims.
If you are taking advantage of home delivery services, you owe it to yourself to connect with our agents to verify your liability coverage.
Don't wait until the next delivery you get costs you more than expected. Updated your homeowners' insurance today.