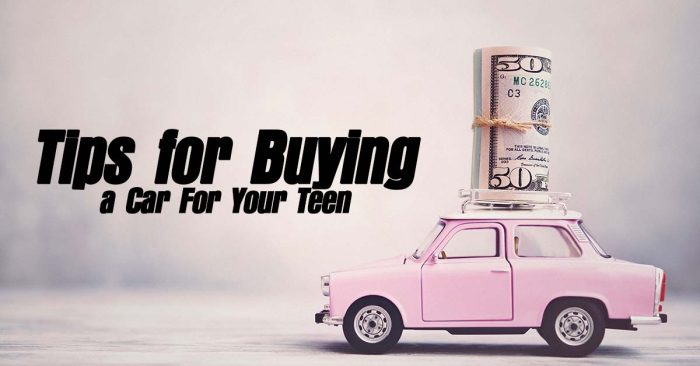 Tips for Buying a Car For Your Teen
Having a new driver in your house is a learning experience both for the teen and parents. Teens learn to drive, gain responsibility and discover more about how automobiles function. Parents learn how expensive the process can be. Here are some thoughts about what to consider when buying a car for your teen.
Consider Available Options
Your current car situation will likely dictate where you begin. If you have two or more cars already, you may not need an additional vehicle, as much as your teen may clammer for one. If you feel you need an additional car, perhaps the teen gets the hand-me-down and another family member gets the upgrade.
Think Safety First
All vehicles are not created equal, including used vehicles. Read reviews and safety ratings of any vehicle you may be considering. While larger vehicles may be a bit more challenging to maneuver, they are often more substantial and provide more protection.
Review Insurance Costs Before Making a Decision
There is little doubt adding a teen driver will escalate your car insurance rates. The key is "by how much". As you consider various vehicles, check with your independent car insurance agent to get a price quote on each. The difference in insuring various vehicles can be significant and it is best to know ahead of time.
Make Your Teen Responsible
Learning to drive and getting a first vehicle is a wonderful teaching moment. It can help explain personal and financial responsibility. Some of this will depend on your personal parenting goals and financial situation, but many families make teens at least responsible for fuel costs. It is a good opportunity to explain the correlation between safe driving and car insurance rates.
Yes, car insurance rates will likely increase when you add a teen driver, perhaps significantly. That doesn't mean you shouldn't still shop around. Our independent agents can help do the shopping for you and even help find discounts like good student savings. Contact us and let us help you save today.