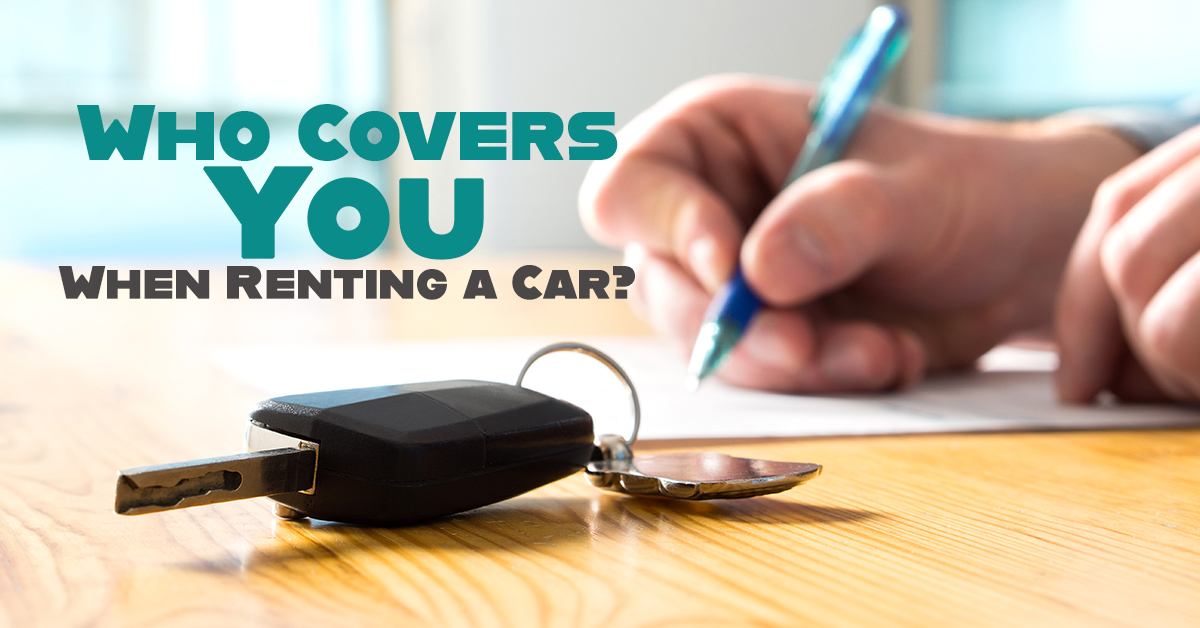 Who Covers You When Renting a Car?
If you don't frequently rent a car, you should be aware of the multitude of decisions the process can have. You'll have to select a car rental company and a pick up and drop off location. You will need to choose the type of vehicle you wish to rent and for how long. The driver or drivers of the car will have to be noted and you may be able to choose from limited or unlimited miles. Most car rental companies will only accept credit cards but some make accommodations for debit cards. At some point, the clerk will ask you, in one way or another, how you wish to insure the rental car. This can stop some people cold in their tracks. The clerk may then go on to describe the benefits of "their" coverage in the hope you will pay for this add-on. But is it necessary?
Before renting a car, it is prudent to do a little homework to discover your options for car rental insurance. This may preclude you from buying expensive or unnecessary coverage from the rental car company. Here are some of the ways your rental car may already be covered from damage.
Your Personal Car Insurance
The great majority of personal car insurance policies will transfer coverage to a rental car. Keep in mind, only the coverage you carry will be transferred. That means if you just have liability insurance, it may not be sufficient. Of course, this may depend on where else you have coverage available.
Credit Cards
Check your credit cards to see if the issuing company offers protection. Some credit cards will offer car rental insurance protection when you pay for your rental using that particular card. Knowing this in advance may help you determine which credit card to use for maximum protection.
Automobile Club or Other Organization
If you are a member of an automobile club, fraternal group or even a bulk shopping club, they too, may offer coverage or discounts when renting a car. Check ahead of time to make the best decision at the rental counter.
Buying car rental insurance from the rental car company can be very expensive, sometimes exceeding the rental costs themselves. Do your homework ahead of time, contact your own insurance agent to verify coverage and check with your credit card issuers. The savings on coverage can be significant.
While the insured's car insurance or credit card may pay for damages to a rental car, the one thing most credit card or car insurance companies do not cover is LOSS OF USE. This is the downtime when the rental car is being fixed before it can be re-rented. For example, if the damaged rental car will take 8 weeks to be fixed and it rented at $50 per day, that would be a $2800 charge to the insured that would come out of their pocket. This is one reason to take the rental car companies insurance. When the insurance is purchased from the rental car company and the car is damaged from a ding to a total loss, it is usually a walk-away situation. This will not only prevent additional costs but may prevent  hours of paperwork and potentially missing a flight home.
If you are unsure of your present automobile insurance coverage or if it has been a while since you have compared rates, contact our independent insurance agents for a review and rate comparison. Let us do the shopping for you!