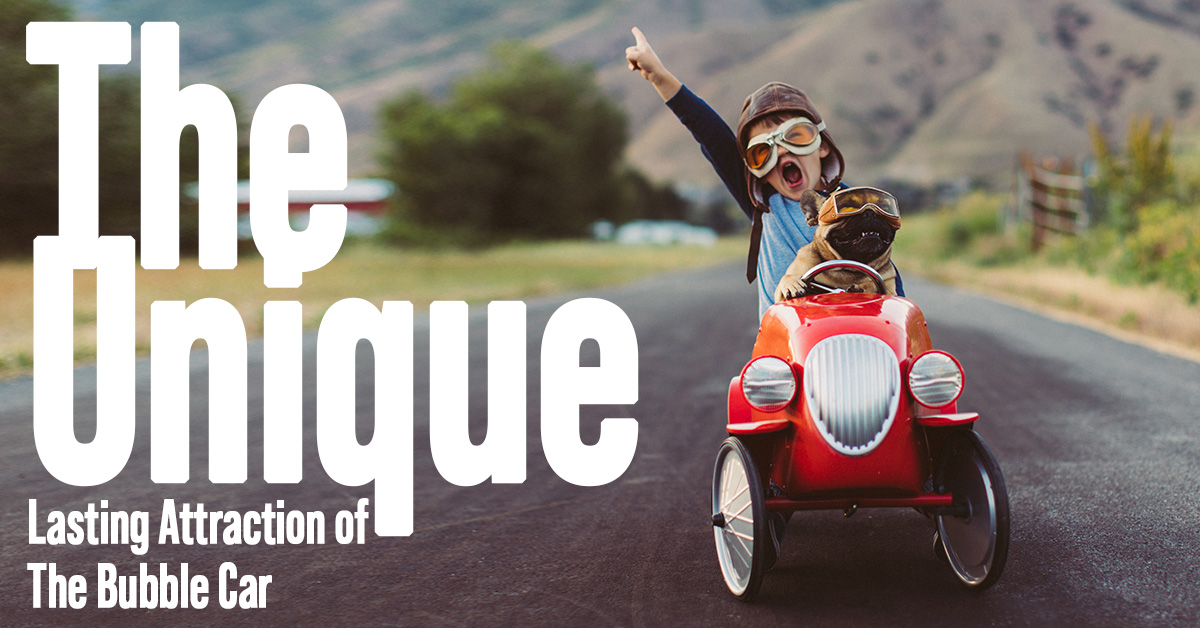 The Unique Lasting Attraction of The Bubble Car
Through the years, there have been almost as many types of cars built as there are types of people to drive them. There have been short mini-buses and long limousines. We've seen mini-cars and conversion vans. One of the most endearing has been the Bubble Car.
The Bubble car was an Italian design of the early 1950s created to encourage Europeans to get back on the roads following World War II. It was called the Isetta and was licensed in countries like Argentina, Brazil and France. BMW held the license for Germany and England from 1955 through 1962, manufacturing both the Isetta 250 and the 300. Also known as a micro car or quadracycle, people were drawn to the name Bubble car due to its unusual rounded shape. It got tremendous gas mileage, was inexpensive and had the unusual feature of a single-hinge front door. Quite frankly, it looked like a bubble on wheels. Europeans loved it due to its small size that could navigate their tight and narrow roads.
The Isetta was not known for its speed or power. Even the more powerful 300 model could only muster a top speed of about 53 miles per hour and its one-cylinder engine generated only 13 horsepower. Compare that to today's compact cars that produce at least 15 times that. It sipped gas, however, and could get upwards of 100 miles per gallon.
Everything else aside, the Isetta was eye-catching because of its rounded shape that made the Volkswagen Beetle look sleek by comparison.
The BMW Isetta became obsolete as the car manufacturer moved on to more traditional designs in the early 1960s. Today, the Bubble car remains popular with collectors. While many such vehicles have been restored through the years with parts from hardware stores, ones restored with parts made for the Isetta can bring $50,000 to $75,000 or more.
Today, a new modern version of an electric microcar or "Bubble Car" is being produced in Western Europe for sale in late 2022. Whether you drive a new car or a classic, a supercar or an economy car, we can help make sure you have the appropriate coverage. Our independent insurance agents work with companies who specialize in all types of vehicles. Get your no obligation quote today.