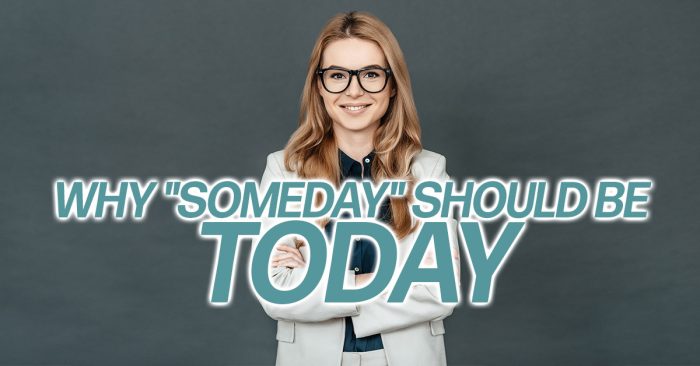 Business Insurance: Why "Someday" Should Be Today
The statistics are more than disturbing. About 45% of businesses in the United States are operating without business insurance and nearly 75% are significantly underinsured.
Think about that for a moment. That's pretty astounding.
Many of these business owners have saved for years to be their own boss. They have sometimes sacrificed time with family and worked without pay. Many have poured their heart and soul into building what they believe is the future. Yet, a large percentage go without sufficient business insurance coverage to protect that goal. Isn't operating a business about making good business decisions?
Apparently, some business owners either don't recognize the risks, don't believe anything bad will happen to them or may even operate under the philosophy that "someday" they will be able to afford business insurance.
If any of these situations include you and your business, it is time to take time to recognize reality. "Someday" should be today. Here's why.
Every day your business is at risk. Not just from competitors but from liability claims, fire, vandalism, extreme weather and more. There may not be much you can do to prevent such occurrences, but you can protect your business from their devastating effects.
If you don't think you can afford business insurance and are waiting for "someday", that day may never come without business insurance protection. You may be put out of business because of an unfortunate lightning strike, water damage, or a customer who slips and falls on your property. It could be game over.
If you think you can't afford business insurance, we encourage you to contact one of our independent business insurance agents. They specialize is finding insurance companies who protect your type of business. More importantly, they can find you affordable protect today.
Simply contact one of our agents to discuss your business. They understand the phrase "You know, I can't afford much." At the very least they will work hard to get you started protecting your enterprise with basic coverage. You just may be surprised how affordable it can be. You may also appreciate how much better you may sleep. Connect with one of our independents today.