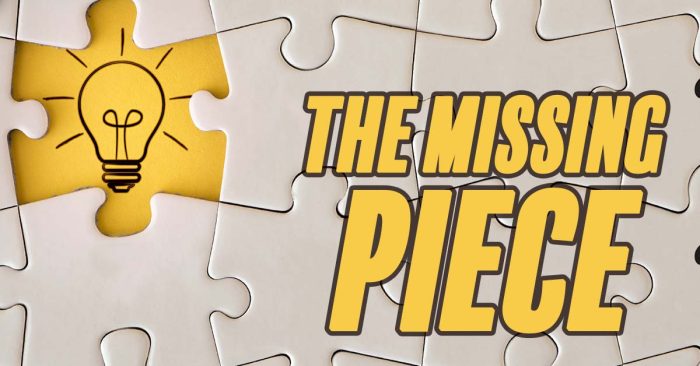 The Missing Piece of the Puzzle (Life Insurance)
Life is a bit like putting together a giant jigsaw puzzle. You may have an idea what you want at the end, but getting there takes some skill, patience, and time. You have to pay attention to details and will probably need some help along the way.
Some start with the edges or border of the puzzle. These straight edges are easier to find and there's not much doubt where they go.
The edges of your puzzle are like the foundations of your life. They could represent your core beliefs, your sense of what's right and wrong, education and family and friends. Once you have those outer edges, you have your boundaries and are ready to complete your picture. You fill the inside with life experiences and memories. You start connecting your financial plan by adding savings, investments and perhaps a home. You may get married, have children and continue to collect, and connect, shared experiences.
But if you don't have all the pieces, your project may never be completed. No matter how well you've connected other pieces to life's puzzle, the lack of adequate life insurance can leave the picture incomplete.
Your premature death could drastically change your family's lifestyle, forcing them to sell their home. It could leave debts behind and leave the goal of college for children unfulfilled.
Life insurance can help you complete that puzzle, making sure all of your other efforts come to fruition.
If there is something missing in your financial plans, it could just be inadequate life insurance.
We can help.
Contact one of our independent life insurance agents to discuss your goals for the future. Learn how life insurance can help you meet those goals and help make sure your family is protected. We can even show you how to build your life insurance program one piece at a time, as you can afford it.
Contact us to get started today. We'll help you find those missing pieces.