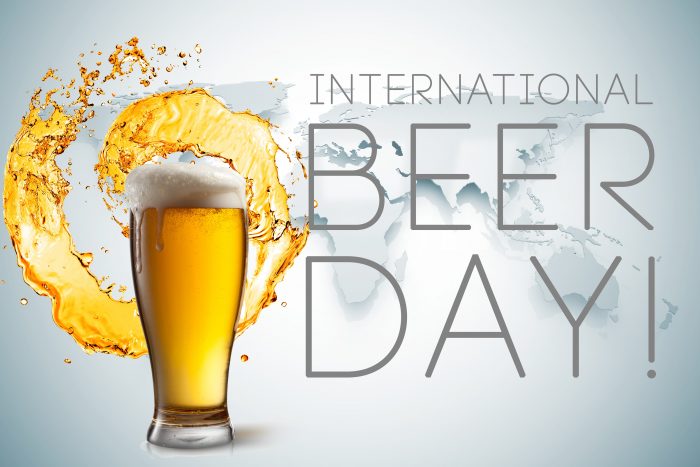 What are Americans crazy about?
Beer.
Not just Americans, though, the whole world is crazy about it. In fact, today is known as International Beer Day. The "holiday" has been celebrated in over 200 cities around the world since August of 2008.
Brewing is an art. The base ingredients to brew beer are water, yeast, hops, and barley. After that, brewers start to get artsy, adding ingredients to create new flavors. With roughly 80 different kinds of hops, and different variations of malts and barley, the experiments for new craft beer flavors continue every day. To celebrate International Beer Day, it may be a fun idea to try a craft brew you've never had before!
In honor of today, I've researched fun facts about beer that you may not have previously known.
At Starkenberg Brewery in Austria, they offer a warm pool of beer to soak in. Yes, you read that right. Apparently, soaking in beer is very nourishing and makes your skin very soft.
After water and tea, beer is the third most consumed beverage in the world.
In Amsterdam, city officials offer alcoholics beer in return for cleaning the city streets.
Have you ever heard of a McBeer? There are a number of countries (including Austria, Spain, Germany, France, etc.) that serve beer at McDonalds.
There is a brewery called Weihenstephan located in Germany that is nearly 1,000 years old.
Africa uses bananas to brew their own style of beer.
With today being Friday, most likely a lot of you already have plans including beer tonight. Please be safe and don't drink and drive. Cheers to beer!