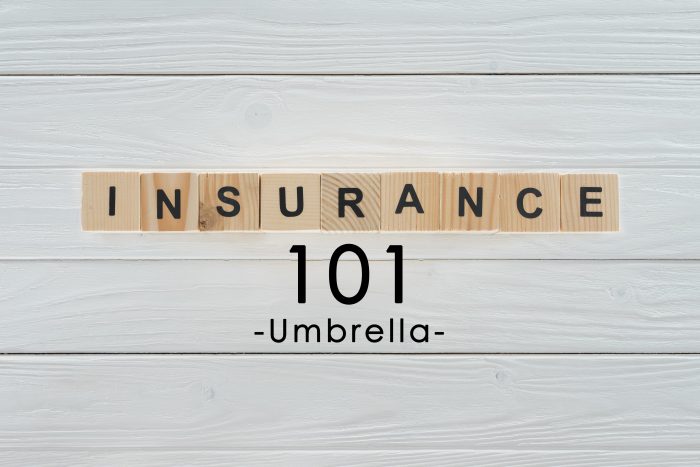 Insurance Term of the Day: Umbrella Insurance
Have you ever heard the term "umbrella insurance" and thought to yourself: "Why would I need to insure my umbrella?" It's not a rainstorm that an umbrella insurance policy protects you from. It's a metaphorical storm of life, or an expensive crisis.
Umbrella insurance goes beyond what your traditional auto, home, or boat insurance policy covers. Buying an umbrella policy provides you with additional liability coverage. The point of having excess coverage is to protect you from severe claims and lawsuits resulting from such claims. If you have a claim that exceeds the limits of your policy, your umbrella policy will most likely come into play to cover the policy limits. Having an umbrella policy can also be useful for certain claims that your current policy specifically excludes.
The umbrella policy will protect your finances if you are found liable for a claim that caused damages/injuries exceeding the limits of your policy. Simply put, say you get into a car accident. You are found liable for the accident, and the car was full of children. There were multiple people that were severely injured. After the medical bills and pain and suffering, you are liable to pay double the limit of your current auto insurance policy. In this case, your umbrella policy could provide additional coverage, keeping you financially protected.
Why would you need an umbrella policy? First of all, it's likely that you don't have a couple hundred grand set aside to pay for the claim. You do, however, have assets, such as your home and car, that are worth a bit of money. Your income and even your future income can be at risk if you are being sued.
An umbrella policy can also provide coverage for what's excluded from your other insurance policy. According to insurance companies, umbrella insurance can cover you for things like: "slander, false arrest, libel, malicious prosecution, etc."
Should you get an umbrella policy? What kind of risks do you face? How valuable are your assets, and how important is it that you protect what you've invested in? You'll need to base your umbrella policy limits on how much your assets are worth. The more your valuables are worth, the higher the limit you should have.
Depending on which insurance company you're working with, umbrella policies are typically well worth it. They can cost as little as $150 for up to $1 million in coverage. Check with your independent insurance agent for advice about an umbrella policy.
Don't make the mistake of thinking that your current policy will provide all the coverage you need for these situations. Understand that it is possible for the claim to exceed the limits of your policy.