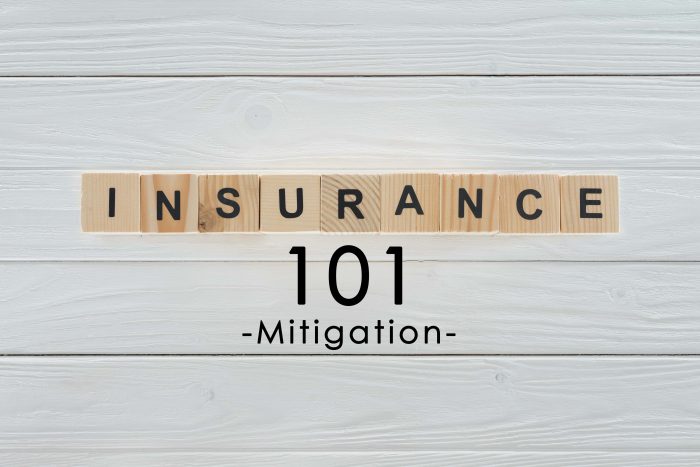 Say you're teaching your 7 year old to bake cookies for the first time. You decide to let her use the mixer and she's got a pretty good handle on it. So you go to grab the next ingredient that needs to be added in. As soon as you let go, she lifts the machine slightly, spewing the cookie mix all over the kitchen–from the floor to the cabinet doors. What's your next move? Do you keep it there until the end of the night while it dries, causing double the work to clean it up? No, typically, you wouldn't want to do more work than you need to. You'll most likely clean it up right away.
So you can understand why the insurance companies want you to do the same after real damage is caused to your property. Taking necessary precautions to prevent further damage to property is called mitigation. Failing to mitigate the damage will cause further destruction to your property. For example, there's a hail storm that puts holes in your roof. The next day it's supposed to rain again; that rain will come in and also damage the interior of your home. Mitigating this damage would be putting tarps over the holes to prevent leaks. Failing to mitigate the damage makes it very difficult to assess the damage done at the time of the event. If it's obvious that further damage occurred due to your own negligence, insurance companies can refuse pay-out on the part of the claim that happened after the initial event.
If something happens that requires you to file a claim, you can discuss with your claims adjuster what can be done to mitigate the damage. They will help you take control of the situation so that you don't run into any problems with mitigation while your claim is being settled.