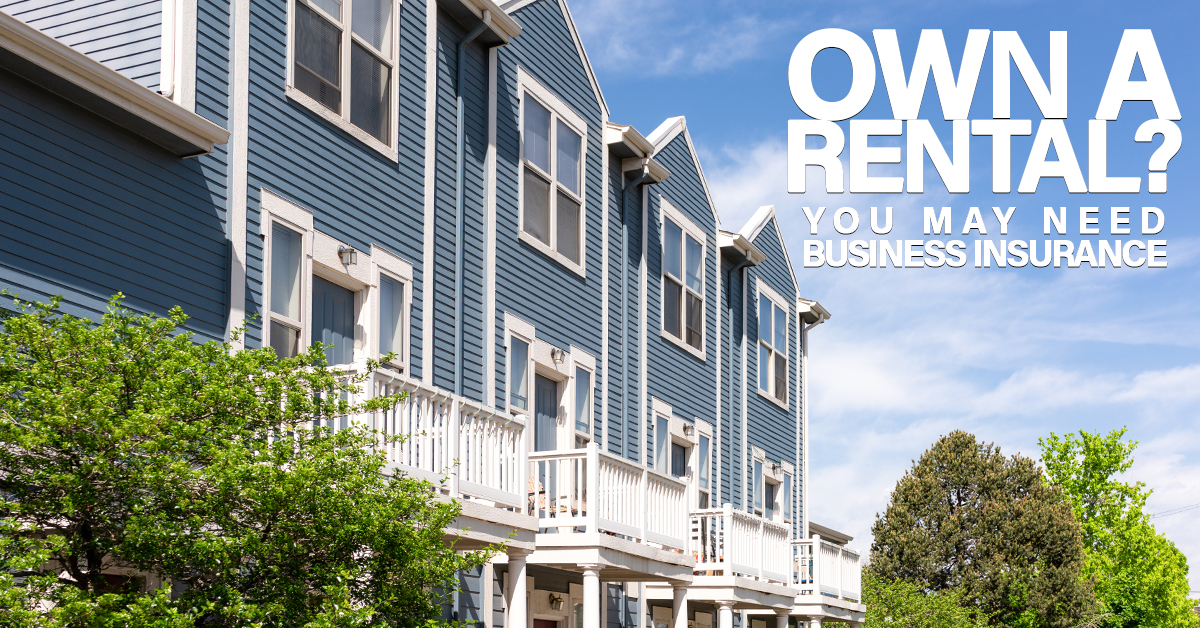 Own a Rental? You May Need Business Insurance
People become landlords in a variety of ways for multiple reasons. They may intentionally invest in real estate as income properties. Some inherit a property and rather then sell it, they may decide to keep it and rent it out. Others may have extra space in their home and make the decision to rent out a room long or short term. Being a landlord, however, is not always easy. There are vacancies to fill, rents to collect and a seemingly endless myriad of property maintenance issues.There's also the fact that when you become a landlord, you are going into business. This can create a need for business insurance.
Your Homeowners' Insurance May Not Be Sufficient
Generally, your typical homeowners' insurance policy would not cover any damage to your property as the result of its use as a rental.
Check with Your Homeowners' Insurance Agent
Each insurance company may have its own provisions regarding rental properties. Whether your tenant is a member of the family can make a difference, as can the physical setup of the space.
Explore Your Options for Coverage
Most policies designed for landlords will provide basic liability coverage, property damage and income protection. This income protection would be valuable in a situation where the property may become uninhabitable due to damage. Like a standard homeowners' insurance policy, flood insurance would need to be acquired separately.
Protect Your Contents
If you rent furnished space, store personal belongings in the space you rent, or provide major appliances, make sure you have coverage on your personal property.
If you are an investment property owner it can be a very good idea to encourage your tenants to secure their own renters insurance. Renters insurance will cover their personal possessions, offer protection from liability claims and offer protection in the event of theft or vandalism. Remind them that your insurance will NOT protect their personal property.
If you are considering the purchase of an investment property, make sure you insure your investment. Contact one of our independent insurance agents to discuss your property and your risks. They can seek out quotes from multiple insurance companies and help determine which coverage is best for your situation. Contact us today to get started.