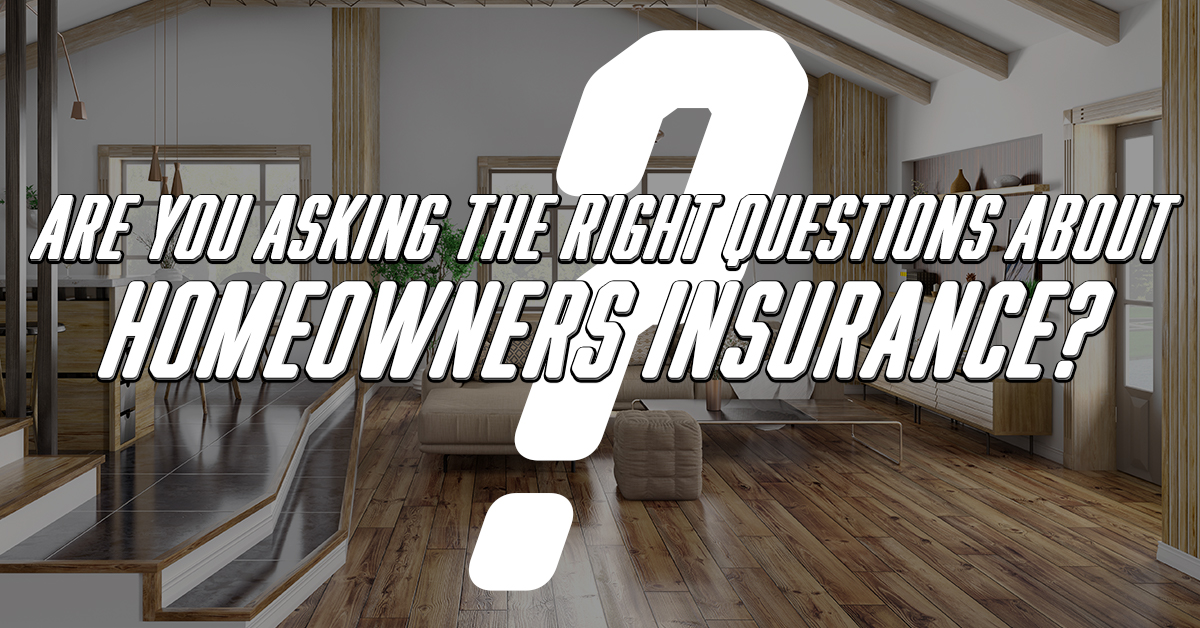 Are You Asking the Right Questions About Homeowners Insurance?
When it comes to homeowners insurance, it is important to ask the right questions to get helpful answers. For example "Can I get cheap homeowners' insurance?" may seem like a good question, but the answer may not be particularly beneficial. You certainly can buy a cheap car or truck, for instance, but will it be reliable and will it do the job? What you probably really want is affordable homeowners insurance that will meet your expectations when you need it.
The answer to the question "How much homeowners' insurance do I need?", as another example, may be far different from "How much homeowners' insurance should I have?" Your mortgage company may only require enough protection to cover their interests but it may not provide enough coverage to completely replace your home.
"Is my home protected from water damage" may elicit a different response than if you ask if your home would be covered in a flood. Flood insurance is a FEMA administered program that must be secured in addition to your homeowners' insurance.
There are also helpful additional coverages that may be available but you may otherwise miss. Living expenses that would cover you while your home is being repaired after a covered calamity, for example. You should also know the difference between having your home insured for market value vs replacement cost. This piece of knowledge can prevent you from under or over-insuring your home.
Rather than asking if an agent sells homeowners' insurance, a better question may be "Are you an independent insurance agent?" You see, some agents are held captive to representing only the products of their designated company. This limits your options considerably. If they are an independent agent, however, they can represent homeowners' insurance from a variety of companies. This gives them a better opportunity to shop for the insurance you deserve at a price you can afford. There's no-obligation to purchase and your quote is provided at absolutely no cost to you.
If you haven't compared homeowners' insurance rates in longer than you can remember, contact one of our independent insurance agents today. They have the right answers to the right questions to help you get the coverage