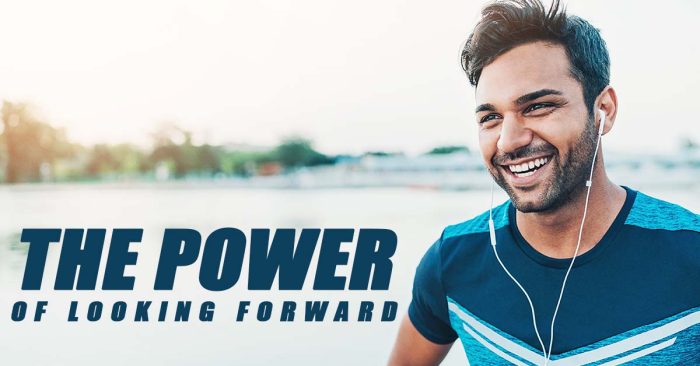 The Power of Looking Forward
We all get into ruts. You know, the "Different Day Same Old Stuff" syndrome. It can be all too easy to slip into them especially if you are not planning a major vacation, a home or car purchase or other significant change in our life. One day turns into the next, and it can seem as if life stagnates.
What can you do to get back on track?
It can help to understand that there is comfort in the routine. Many of us grew up that way. Fried chicken on Sundays, tacos on Tuesday, fish on Fridays. Perhaps Saturday was laundry or grocery shopping day. While routines have value, when the same old week turns into the same old week, it can become boring.
What's the answer?
Maybe it's just a matter of having enough things to look forward to. It doesn't have to be anything major. Sometimes small, unique ideas can provide incentive and motivation. Here are some ideas.
Schedule Something You Haven't Done in Years
When was the last time you went bowling? Played miniature golf? Played a game of pool? Rode a bike? Schedule something you haven't enjoyed in a while, every month or six weeks, to add some spice up your life.
Plan a Mini-Trip
You may not be able to plan a vacation every month, but you probably could schedule a night over the weekend somewhere within an hour or so drive. Many of us live with a several hour drive of major cities we haven't visited or historic places we haven't toured. These ""mini-vacations" can be rejuvenating.
Pamper Yourself
Speaking of rejuvenating, how about scheduling a manicure, pedicure or massage. Include a friend, spouse or go it alone!
Take on a Small Project
Take time to wash and detail your car, paint a bathroom, change the curtains in a kitchen. These little projects can be rewarding and help build momentum to bigger positive changes.
Make sure there's always something on your calendar you can look forward to. It doesn't have to be major, life changing or expensive. It should, however, be fun and provide a benchmark to look ahead to.
Life is meant to be enjoyed, even on small levels. It should also be protected with at least some level of life insurance. Enjoy the peace of mind life insurance can provide by contacting us for a no obligation quote. We can help find life insurance to fit into your budget. Contact us today.