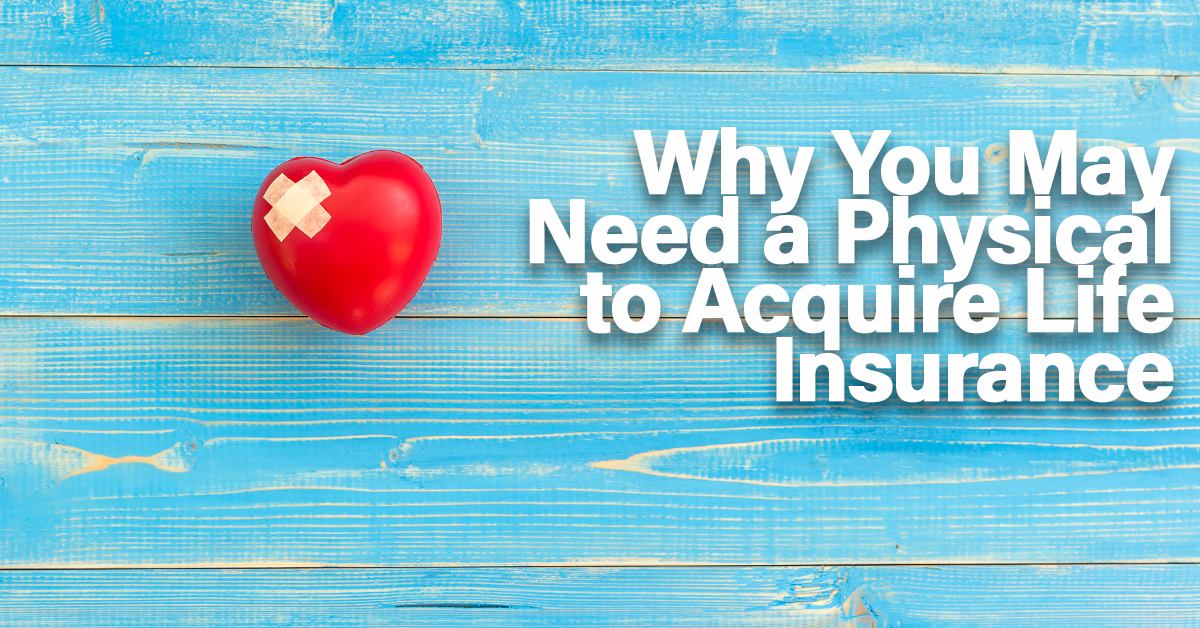 Why You May Need a Physical to Acquire Life Insurance
It used to be quite common for those purchasing life insurance to be required to undergo a physical before a life insurance company would issue a policy. Today, obtaining life insurance is easier and more simple to acquire. It is often less expensive than people think. Policies are often issued after an applicant answers just a few simple medical questions. There are, however, certain circumstances where an insurance company may request medical testing or a physical examination.
When the Amount of Insurance is Significant
Buying a $25,000, $50,000 or even a $100,000 life insurance policy can usually be done without a physical exam. Applicants would just be required to answers some questions about their medical history. Some companies may even issue policies of $500,000 or more without a physical.
When Age is a Factor
The younger an applicant is, the more likely they can acquire life insurance without any physical testing. This is one of the reasons securing insurance when one is young is so beneficial.
Where Height and Weight Are a Concern
Those who are too short for their weight may be required to take a physical to secure any significant amount of life insurance.
When There Are Existing Medical Conditions
Existing medical conditions like high blood pressure and diabetes can trigger a request for a physical exam. While these conditions may not preclude you from coverage, companies often want to be reassured that any existing health conditions are not extreme in nature.
If There Has Been A Recent Medical Procedure 
Any recent illness or accident that resulted in a surgery or other medical procedure may result in a request for a physical exam. In some cases, more details from the doctor conducting the procedure may suffice.
A Combination of the Above
An insurance company may request a physical for any combination of the above factors, with more than one increasing the odds of such a request.
If you have an aversion to having to take a physical exam to secure life insurance, we invite you to contact one of our independent insurance agents. Our agents work with multiple insurance companies and are not tied to just one company. That means they are familiar with a variety of companies and their guidelines for issuance. Contact one of our representatives and let them know about your concerns and life insurance goals. They can likely find a solution for your needs.