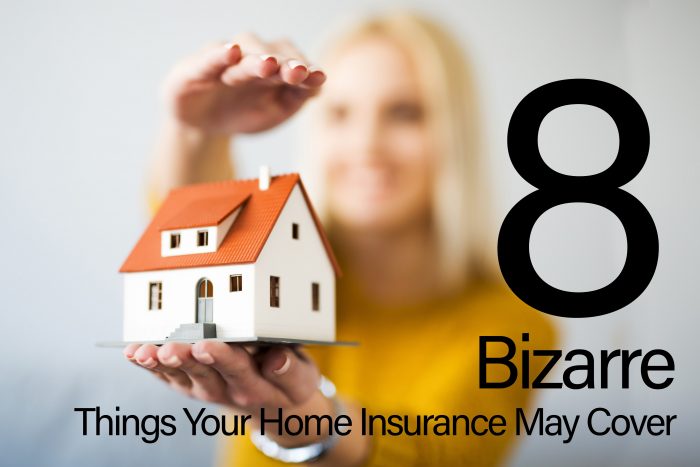 There is often a lot of confusion regarding what a homeowner's policy actually covers. Some may think their home policy covers when there is a flood, but depending on your specific coverages, most of the time it is a mistake to think this. There are many things you'd be surprised to hear that are indeed covered by your policy. As with any other type of insurance, coverages vary based on your state, your insurance company, and your specific policy.
Dog bites. If your dog is responsible for injuring someone, your homeowner's policy may cover the medical bills, depending on your breed of dog.
What are the odds that an airplane or a blimp may fall on your property and destroy your home? Well, if it does, your insurance might just have your back.
If your child is legally and financially dependent on you, you may be covered if he/she accidentally throws a ball, breaking a window. Even if older than 18.
Your power goes out after your trip to the grocery store when you stocked up on expensive meats. Everything is spoiled. Some standard homeowners policies will cover up to $500 of spoiled foods.
If a new law is passed that requires you to make updates on your home appliances, check and see if your insurance policy covers the price for that.
Vandalism or damage to a family tombstone may be covered, regardless of whether it's located on another property.
In the event that a bear ends up on your property wreaking havoc, you may have coverage.
Eerily, if a murder or death occurs on your property, the clean-up of the mess could be covered.
If you have any questions about strange things your policy might cover, ask your independent insurance agent.