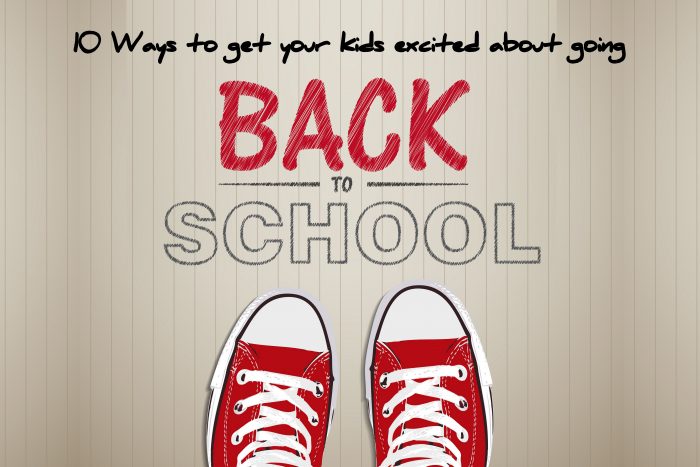 It's late August, and most kids have gone back to school. What was your kid's attitude like about going back? Was it "Bleh!", or was he/she excited? Even if your child was excited, it doesn't take long waking up early and taking schoolwork home that your kid may start to whine a little. How can you as a parent help keep your son or daughter motivated and excited about going to school? After all, these are the years they'll miss when they start to pay bills one day. So, how can you help maintain a positive attitude throughout the school year?
Get them a few stylin' outfits. If your child is looking forward to strutting through the halls in their favorite clothes, it'll excite them to wake up in morning.
Be cheerful and encouraging. A positive attitude is contagious. If you are constantly chipper when discussing school, it may reflect upon your child's attitude as well. Your son or daughter will feel that you are excited and interested in what they're doing, making them feel important.
Allow for friend time! Inviting other children over for a playdate can make homework time fly by. Your kid will have fun doing their homework, and feel encouraged to get it done quickly, so that they can enjoy fun activities afterwards!
Discover the areas your kid is thriving in, and the subjects they are struggling with. Make sure they are aware of how great they're doing. Then, find help for the subjects that are tough for them to get a grip on. That way, instead of falling farther behind, they can start to excel! This can help make school easier and less of a burden on your child.
Try to help your child see learning as being fun. Knowledge can go a long way, and make your child feel really good about themselves to know the correct answers!
Be there to help study! You can learn, too.
Rewarding your child can go a long way. If he/she knows there is a prize at the end of the road, your child is likely to be much more motivated.
Find out what your child is learning that they find interesting. Get them talking about a subject they enjoy to further encourage their appreciation of that subject!
Encourage your child to get involved. But try not to fill their schedule too full, or this may overwhelm them. Make sure that your child is truly enjoying the extracurricular activities they are involved in!
Understanding your child's personality and needs is essential. As they grow older, you may not know them as well. It's important that he/she feels like they can talk to you just in case something is bothering them. This can help ensure your child's happiness while they grow up!
Being a parent is a lot of work. Your child looks up to you as an idol to help them learn and grow each day. You're doing great!